4 Things To Consider Before Removing A Wall In Your Home
September 27th, 2021 | by paytonfry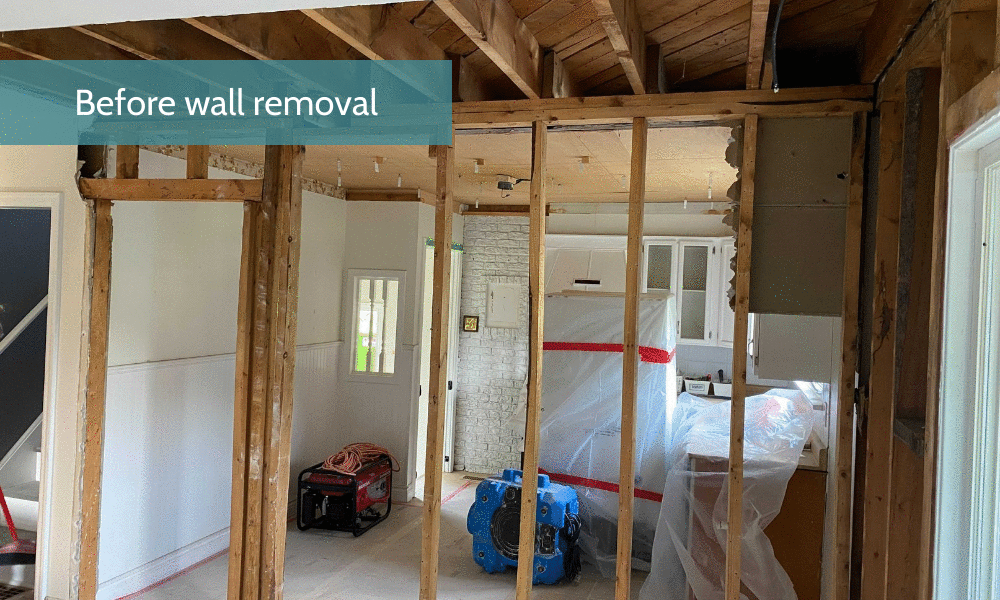 It's not uncommon for homeowners to contact us asking about what's involved in removing a wall in their home. This is a common request for people looking to remodel their home — especially their main floor.
Even though this is a frequently asked question, it's not easy or straightforward. There are a lot of things to take into consideration before removing a wall in your home. This blog highlights the questions that you or your contractor should be asking before taking down any type of wall in your home.
What you should consider before removing a wall in your home
Why are you removing the walls in your home?
Prior to reaching out to a Design-Build contractor about a wall removal, it's helpful to know why you're wanting to remove the wall to begin with. Common reasons include, wanting to:
Combine rooms
Make the space bigger
Make the space brighter
Make it easier to entertain
Get specific with your why. If you intend on having children use this space, now or in the future, let your contractor know. If you're going to be empty-nesters, let your contractor know. If you're going to be cohabitating with other members of your family, let your contractor know.
Providing context to your contractor will help them create a design for your new space that meets your specific needs today and in the future.
What type of wall do you want to remove?

Your wall will either be structural (load-bearing) or not. The trouble is, you probably don't know how to tell which type it is.
Renowned Canadian contractor and television personality Mike Holmes put it best when he said, "I don't know how often I've been asked by people thinking about a renovation, 'How do I know if it's structural?' The truth is, you don't. A good contractor does. An architect does. A structural engineer does."
Understanding the difference between the two will be the difference between engineering or not engineering your wall, and between needing permits or not needing permits.
What's inside the wall you want to remove?
Beyond load-bearing supports and studs, your wall could house many crucial elements of your home, including:
Electrical wires
Plumbing pipes
HVAC ducts and fittings
Having elements behind your wall that will impact important mechanical functions of your home can change the approach to an open concept design of your space.
How old is the wall or your home?
It's not a surprise that health and safety requirements weren't as stringent in the past as they are today. Because of this, the paint, wall material, and insulation could pose a health risk to our team, as well as those living in your home, when tearing down a wall.
As an example, plaster can contain asbestos and other volatile materials.
If this is the case in your home, your contractor will need to call in a professional abatement team to assess what materials your wall is composed of, in order to proceed safely.
A wall removal is about more than just removing a wall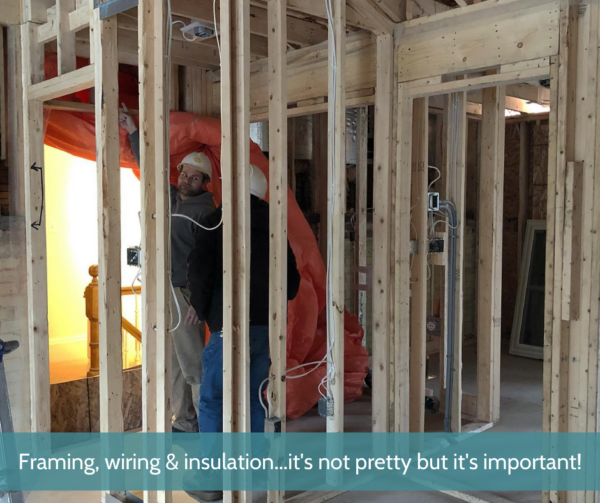 Removing a wall in your home is never just a straightforward wall removal. If you're bridging two rooms, you may have to redo your flooring — especially if you want a continuous look and feel to your space. Perhaps the ceilings are different from room to room. If so, then your contractor will have to address that as well.
Structurally, the removal of a wall in your home could affect the floors above or below and that may require further engineering.
For all these reasons and more, it's important to hire a team of professional contractors that have the experience to assess and perform a structurally sound wall removal in your home.
Check out this blog to learn more about a main floor remodel (and wall removal) our team completed for a home in New Dundee, ON.
For any questions you have about wall removals, renovations, or additions, don't hesitate to reach out to us. We're here to help!
4 Things To Consider Before Removing A Wall In Your Home
Article by: Sara Collins
Lead Designer, Catalyst General Contracting