Things to Consider When Choosing A Contractor for Your Home Renovation
January 6th, 2022 | by Sara Collins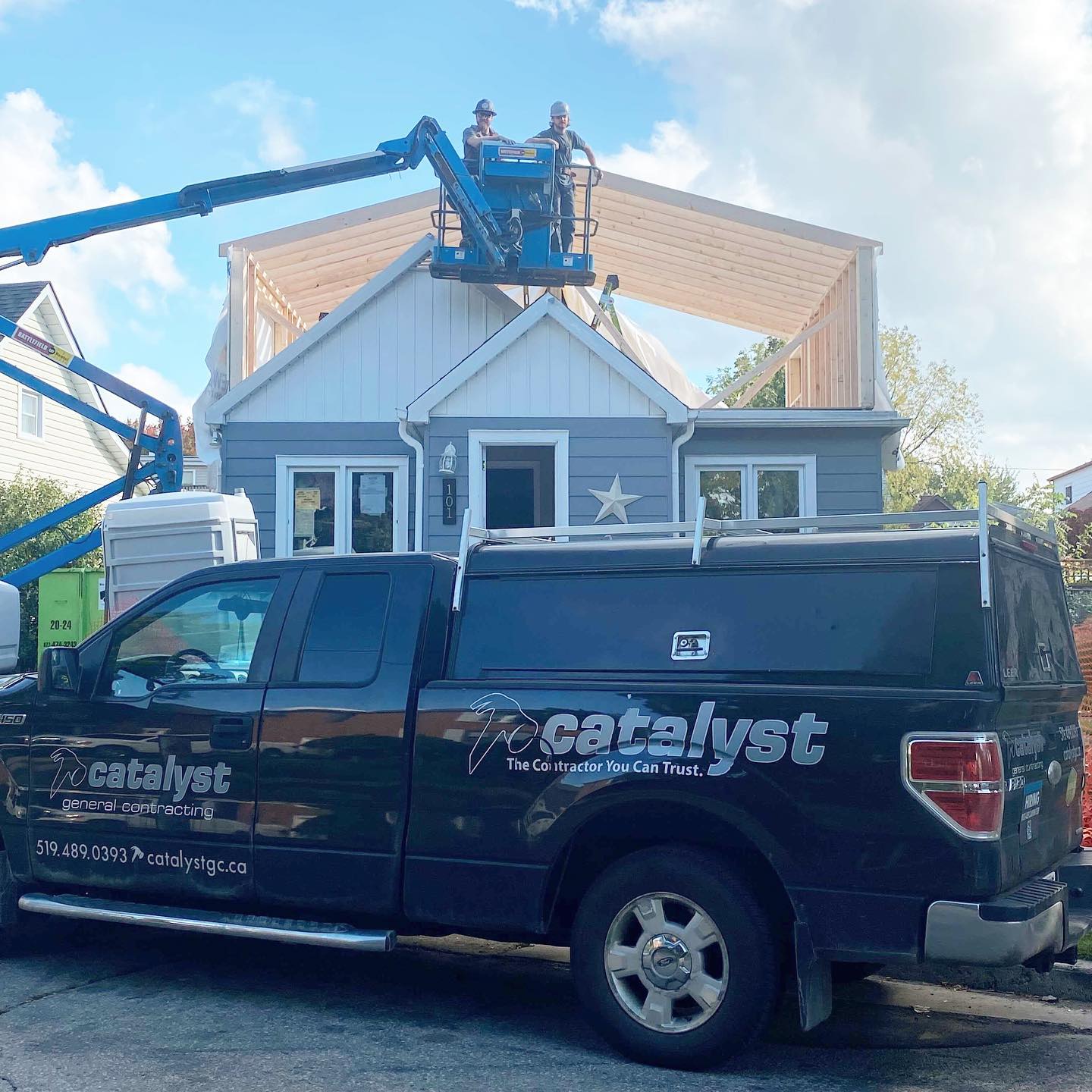 If you're spending five or six figures on a home renovation or addition, it goes without saying that you want to make sure that you're hiring the right contractor for the job. With this in mind, we believe that details, transparency, and a rock-solid process are all prerequisites that your contractor should abide by if they're going to be working on your home.
Before you sign any contract, make sure the contractor you're hiring fulfills the following requirements for working on your home.
Pre-Construction Agreement
Abraham Lincoln once said, "Give me six hours to cut down a tree and I will spend the first four sharpening the axe."
Simply put: Preparation is everything.
When a homeowner reaches out to Catalyst about a renovation or addition to their home, we begin with a project inquiry within 1-2 days, a project evaluation over the course of 1-3 weeks, and then a detailed project consultation which can take between 20-200 hours. The details are so important when it comes to working on an asset as valuable as your home. When choosing a contractor, make sure their pre-construction process is detailed and transparent.
Once we fill in all of those details, we'll work on drafting a pre-construction agreement; this takes 7-10 days. The pre-construction agreement provides details about your project's:
Goals
Project costs
Timelines
Architectural drawings
Feasibility studies
Engineering requirements
Designated substance identification (e.g. asbestos)
Construction consulting
Interior design services
And more
Once a homeowner accepts the details in the agreement, a deposit (usually between $5,000-$15,000) is paid and the Catalyst team gets to work on the project. We look after everything from measurements to drawings to managing sub-trades and suppliers, and more.
The reason we have such a detailed pre-construction process is because it's impossible to predict project pricing without drawings and significant time invested into the design of your project.
During this pre-construction stage, we work with numerous trades to provide accurate estimates based on our Design-Build process. We want to minimize surprises as much as possible prior to starting your project.
Click here to view a sample of our pre-construction agreement.
Drawings and Specifications
This is another important step in your project, and one that every competent contractor should offer their clients. During this step, we ensure that your scope of work is as detailed as possible and aligns with architectural drawings and plan specifications. We also review potential start dates and set deadlines and completion milestones to help stay on track.
The drawing and specifications step requires our team to schedule site reviews with trade partners and suppliers so that we can confirm site feasibility and pricing.
During this stage, you will receive the estimate for your renovation project, along with a detailed list of services that we will provide, where appropriate.
Ensuring Construction Goes As Planned
Your renovation or addition process should be transparent, and any questions you have along the way should be addressed quickly.
When you kick off a project with Catalyst, we will always make sure to answer questions you may have. We will also introduce you to your construction team and set you up with BuilderTrend, a cloud-based construction management software that allows you to view real-time updates on the status of your project.
Typically, start dates are assigned when a contract is signed and 90% of your materials for the project are approved. This lead time allows us to coordinate schedules and order materials for your project.
Health & Safety
We suggest that all homeowners ask a prospective contractor about their health and safety protocols — this is especially important in this day and age. The last thing anyone wants is a job site to shut down due to illness.
To keep you and our team safe, we always:
Make sure there are porta potties on site (or a designated bathroom for our team to use)
Practice social distancing where possible
Practice good hygiene
Our health and safety measures also include being insured and certified — a standard we also maintain for any subcontractors on your project.
If you have questions about anything you've read in this blog, don't hesitate to reach out to us via the contact form on our website. We're here to help!