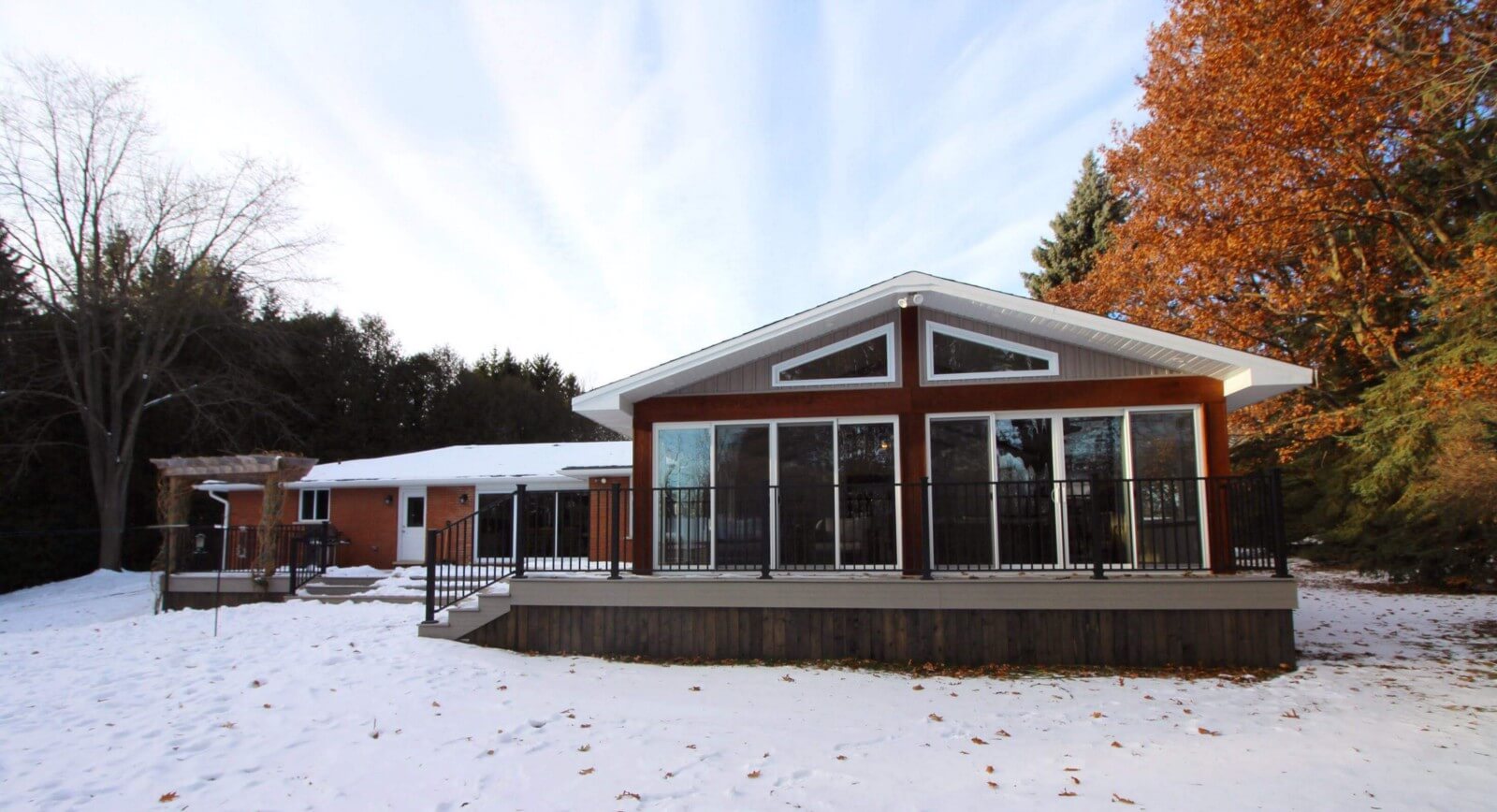 We love this home. We know this home. We've guided our clients through numerous renovation projects over the years and have developed a deep understanding of this family's needs when it comes to their forever home. As a busy family of six, they found themselves longing for a spacious spot to kick back and entertain all year round.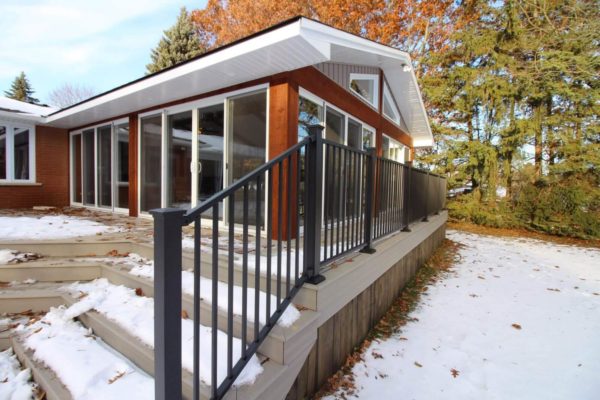 The rear of the property is vibrant no matter the season, making the view a crucial component when considering how to finish this 720 square foot addition. All three sides were flanked with large windows and sliders that allowed light to dance around the room at almost any angle. The space was hugged by a wrap around Trex decking system, allowing for access to the backyard from the South and West sides of the addition while connecting to the existing deck from the kitchen.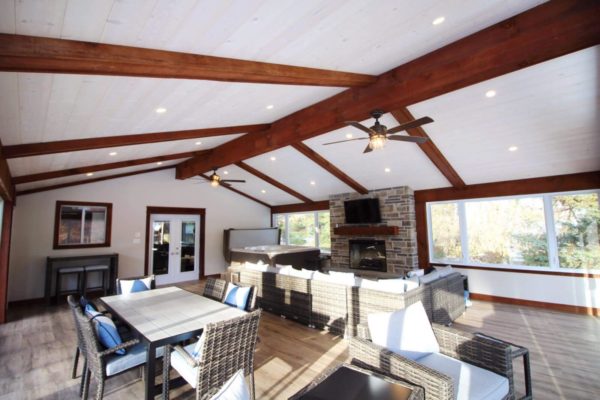 While working through Catalyst's design-build process, it was evident that the interior finishes were not to be outdone by the exterior, with many gorgeous components coming together to conceive a space that closely considered not only the clients' design goals but their lifestyle as well.
First, two access points were established with a door leading from the existing family room and a set of french doors from the Master suite. We then anchored the space with a remarkable stone flanked electric fireplace between two decorative posts. Luxury vinyl plank quietly warmed the space with its weathered aesthetic and durability; its resistance against water was critical when finding a home for the hot tub featured in the North-East corner of the room.
Space planning played an important role here, as the Homeowners expressed interest in a room that could be re-configured with the simple movement of furniture, dependant on the rotating needs of the room. The location of the hot tub and fireplace were determined to offer balance and rigidity while the indoor/outdoor furniture pieces were chosen by the Homeowners for their wear factor and light weight feel.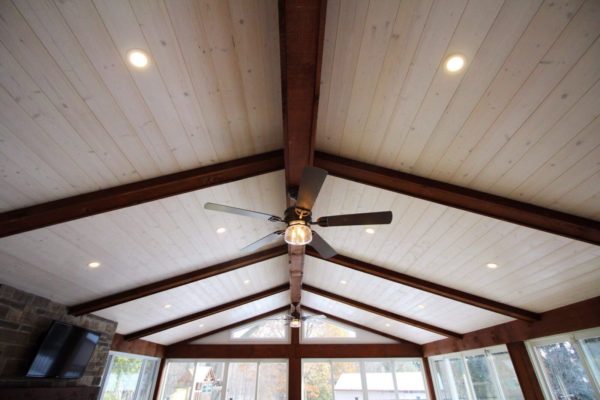 Looking up came with its own set of thrills; the combination of shiplap ceiling and exposed beam work emulated a cozy Northern cabin with its classic and rustic vibe. Our design team was careful throughout the selection process to consider the clients' wishes to bring the outside in, with simple yet stately finishes that complemented all that Mother Nature had to offer.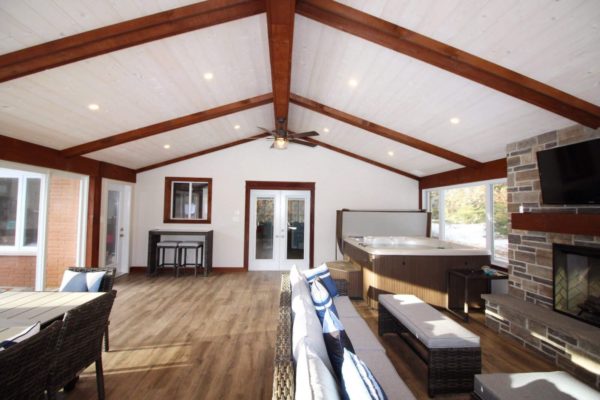 We knew there was something special about this project right from the start and with careful planning in place at the earliest stages, the results were truly outstanding. We began this project with a well planned concept and room to execute, and in the end, left our Homeowners with a space to dine, unwind and enjoy time as a family.
Room to Grow
Article by: Sara Collins
Lead Designer, Catalyst General Contracting