Interior Home Renovation: How To Redesign Your Main Floor
March 4th, 2022 | by Sara Collins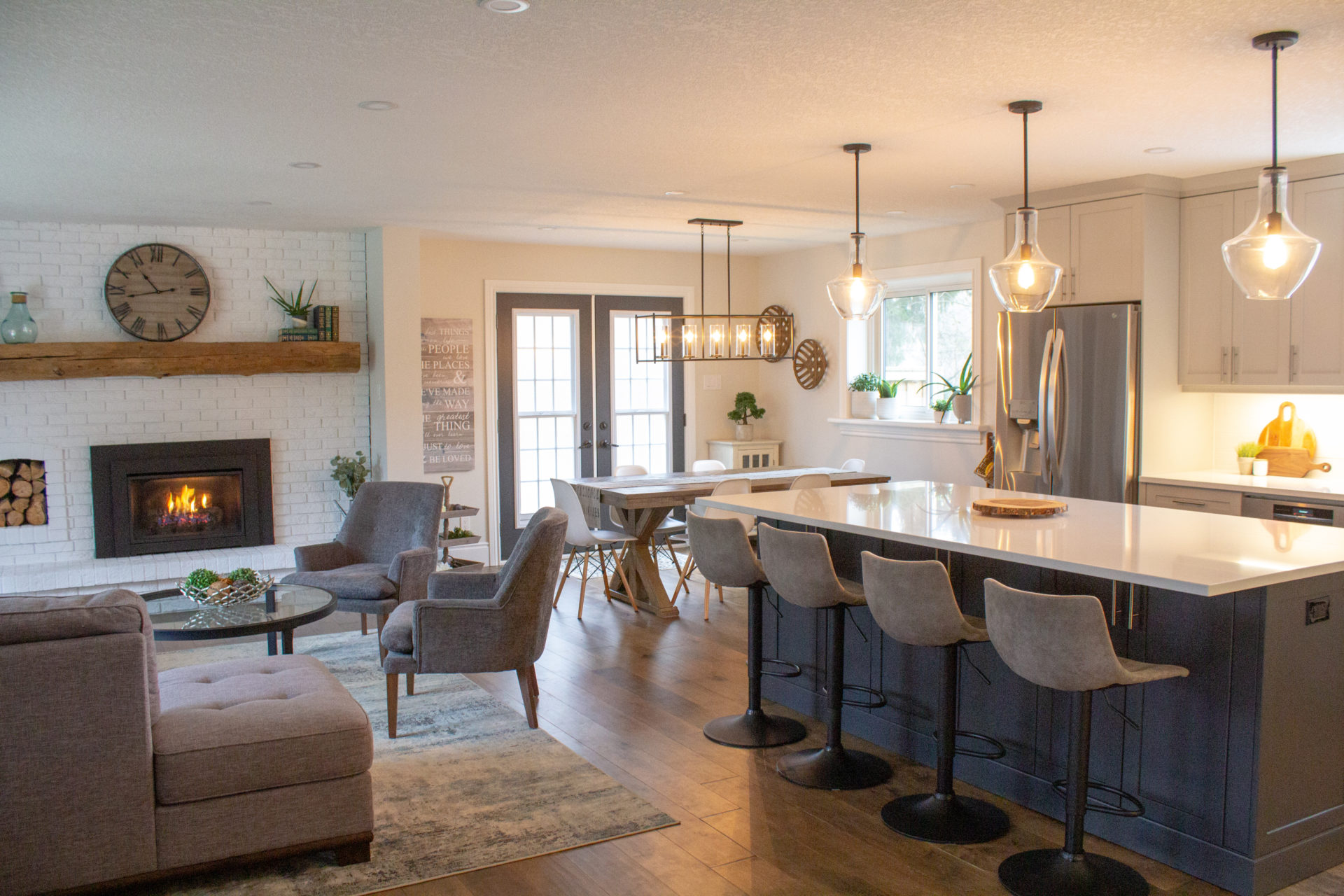 There are many reasons for homeowners to reach out to the Catalyst team about completing an interior home renovation project on their main floor.
Renovations are often puzzling and full of variation. Homeowners can be unsure of what works and what doesn't and how to make their home fit better with their needs. Design-Build Contractors like Catalyst help inventory the possibilities for your space and test out different pieces of your puzzle until your puzzle is complete and you love your new space.
Here are some steps to consider when you're looking to renovate the main floor of your home.
Why do you want to renovate?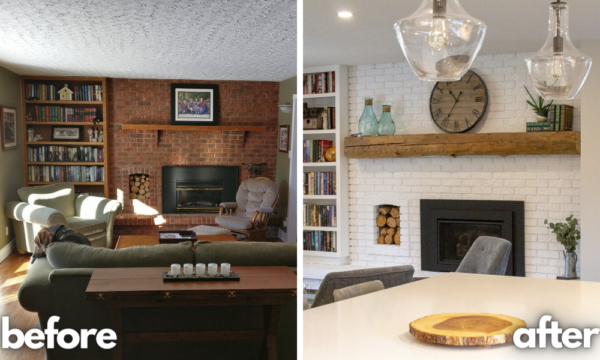 Before you compile your list of must haves, you'll want to ask yourself why this renovation is important.
Here are some key questions to consider before committing to a renovation:
1. What is your budget?
2. What rooms do you want to renovate?
3. How will you be using your new space?
4. Do you have accessibility needs to consider?
5. Do you have any storage requirements?
6. Will a contractor be removing a wall?
7. What's currently not working with your space?
If you're going to spend your hard-earned money to work to improve your home — a space you'll live in for many years — then considering these questions will help ensure you're designing a space you'll love.
Interior Design Inspiration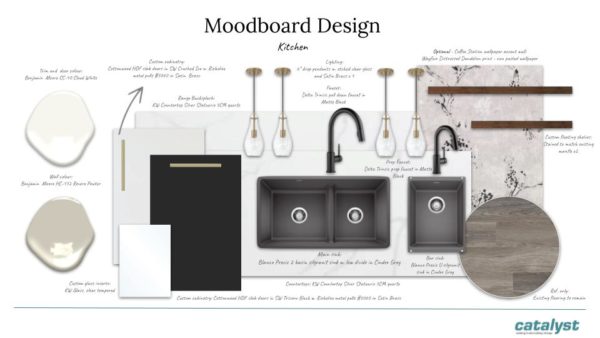 Everyone loves browsing images on their favourite home renovation websites, Instagram, and Pinterest. It's an opportunity to begin to visualize the ideas in your head, and it also helps the design-build team you're going to work with conceptualize what you like (and dislike!).
During your inspiration-gathering phase, make sure to find homes that match the utility you want your home to have. As an example, if you like entertaining inside and outside, find inspiration that shows seamless transition from the indoors to the outdoors. Similarly, if you love hosting large gatherings of friends and family around a table to enjoy food and drinks together, find images of spaces that inspire that sense of community.
Contact a Design-Build team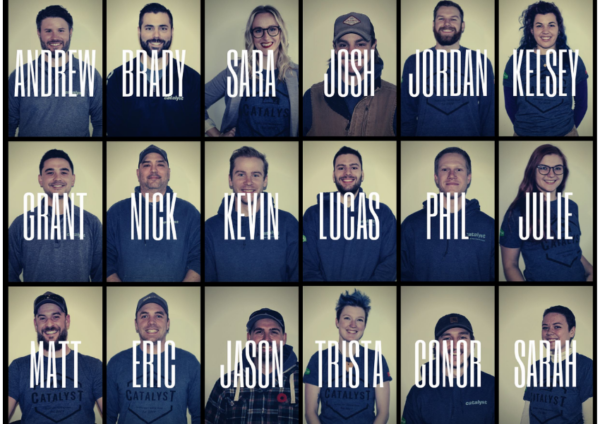 This is when your ideas can start to become reality.
When you contact a design-build team like Catalyst, you can expect to be walked through each step of the design process and the build process.
"I first emailed Catalyst to ask for a quote, and they emailed me right back asking for information specific to our needs. We made an appointment and the Catalyst team came to our home exactly at the time he said he would…He went over the job with us and helped guide us with tips and insight that we had not thought of." — Joe & Lorraine | Google Review
This step-by-step process is followed to the letter with each client we speak to. It's an industry-leading approach to quality, consistency, and transparency that our clients appreciate.
The design-build process also allows us to answer questions you might have about your new space. As an example, many homeowners have trouble:
– Imagining what goes where
– Understanding how to add functionality to a space
– Conceptualizing how to create zones for lounging, entertaining, eating, and cooking
– Considering the implications of obstacles (e.g. a wall that needs to be removed)
Those are big questions and we believe that every homeowner deserves to understand how their new space will be built to serve their needs and desires.
Case Study: New Dundee main floor renovation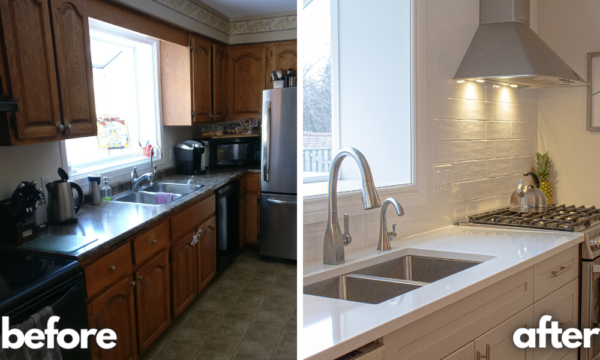 When we met our clients from New Dundee, ON, it became clear that, while they had a lovely house, it lacked a modern look and feel and wasn't laid out to accommodate their growing family.
After they contacted us on our website, we scheduled an initial site (home) visit to see where they live and to ensure that we understood their vision and how to bring it to life. Our consultation revealed that this busy family of five dreamed of gathering with friends and enjoying family time in a single space where no one had to shout from one room to the next.
The first thing we realized was that several walls needed to come down to create an open space for conversation and gathering. We reached out to our friends at Tacoma Engineers, who were able to procure a 1,200lb steel beam that ensured that their house foundation remained strong — this also allowed us to avoid building a bulkhead.
Thanks to this gigantic 28' beam, we were able to open up the entire space and create an open concept great room, kitchen, and dining room.
The newly opened kitchen allowed for the placement of a huge island, perfect for casual dining, cooking, and entertaining. The homeowners chose to include custom cabinetry with their renovated island, providing a ton a drawer space and a space for double waste bins, a spice pull out, cutlery drawer, and an integrated microwave.
We didn't limit the renovation to the kitchen!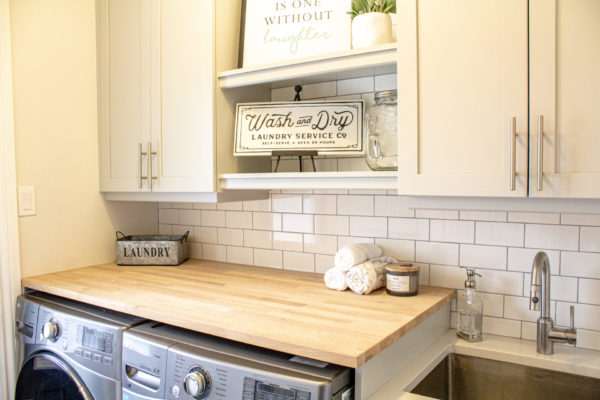 The homeowners were intent on having their laundry moved from the basement to the main floor as well! We placed the laundry machines side-by-side and added a spacious laundry sink with base and upper cabinets, as well as floating shelves for added storage.
Some additional details that were included in the New Dundee home renovation were:
– New front door
– Painted front door and garden doors
– Updated baseboard and casing
There are many important steps in between the initial contact and the final reveal, and each step ensures that you, the homeowner, receive exactly the renovation you've dreamed of.
If you have any questions about our process or if you'd like to start down the path of creating the perfect space for your home, don't hesitate to contact us!